LG Energy Solution and Honda to co-produce EV batteries

August 29, 2022

Blog Admin

Leave a reply
Post Comment
LG Energy Solution and Honda to co-produce EV batteries
LG Energy Solution and Honda Motor announced to establish a joint venture (JV) company to produce lithium-ion batteries in the U.S. to power Honda and Acura EV models for the North American market. The location for the joint venture plant is yet to be finalised .The pouch-type batteries produced at the new JV plant will be supplied exclusively to Honda facilities in North America. Ensuring the timely supply of batteries would put them in the best position to target the rapidly-growing North American EV market.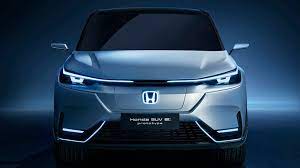 Based on Honda's plans for EV production in North America, the two companies aim to begin construction in early 2023, in order to enable the start of mass production of advanced lithium-ion battery cells by the end of 2025.
"Our joint venture with Honda, which has a significant brand reputation, is yet another milestone in our mid-to-long-term strategy of promoting electrification in the fast-growing North American market," said Youngsoo Kwon, CEO, LG Energy Solution.
"Honda is committed to the local procurement of EV batteries which is a critical component of EVs. This initiative in the U.S. with LGES, the leading global battery manufacturer, will be part of such a Honda approach." said Toshihiro Mibe, President, CEO and Representative Director, Honda Motor.
The joint venture is scheduled to be established in 2022.
Study Car-world updates @ http://www.biggaddi.com/blog/cars/
To buy Used EVs, click http://www.biggaddi.com/used-cars
To study about Investments click chanakyanipothi.com